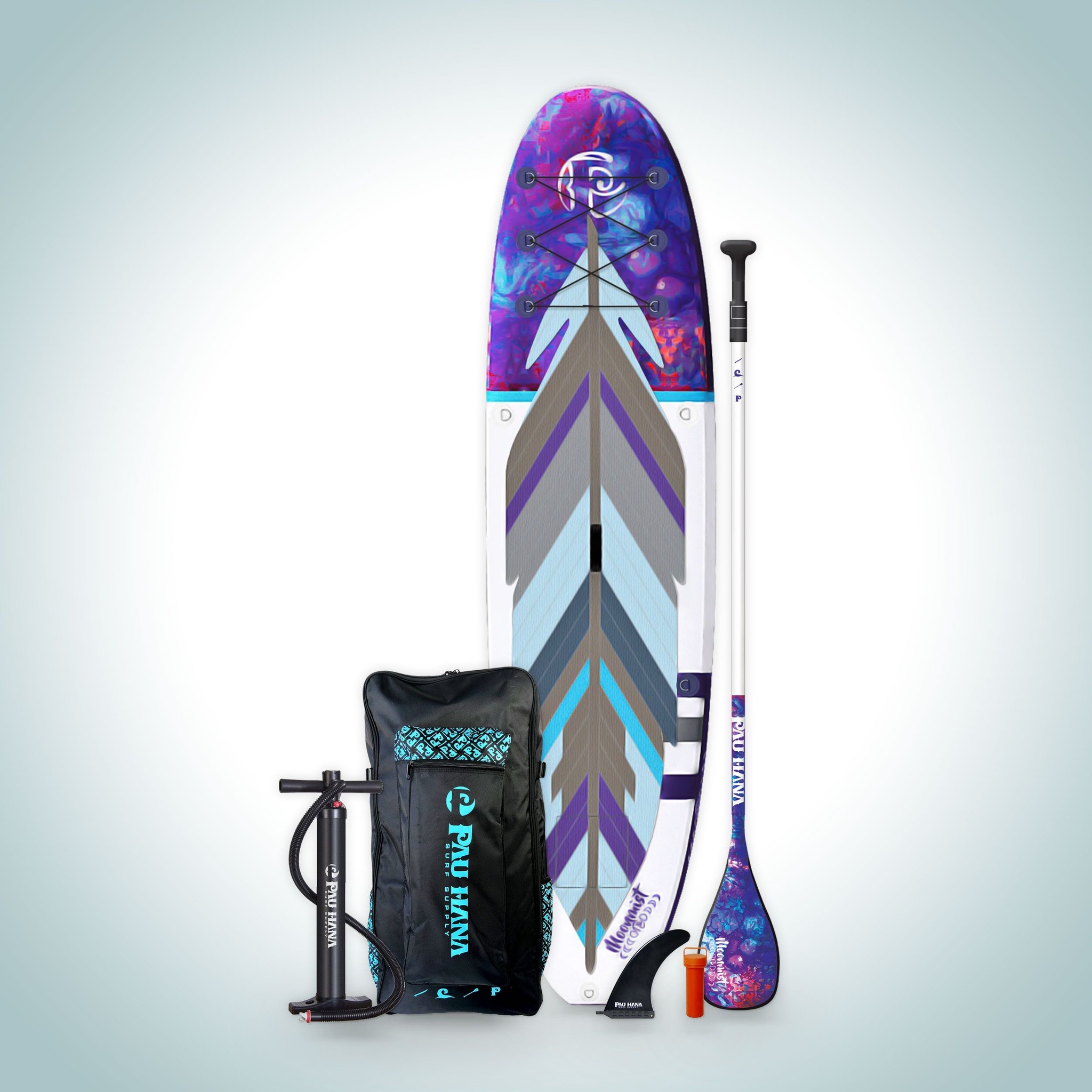 Pau Hana Moon Mist TPU Inflatable Paddle Board Review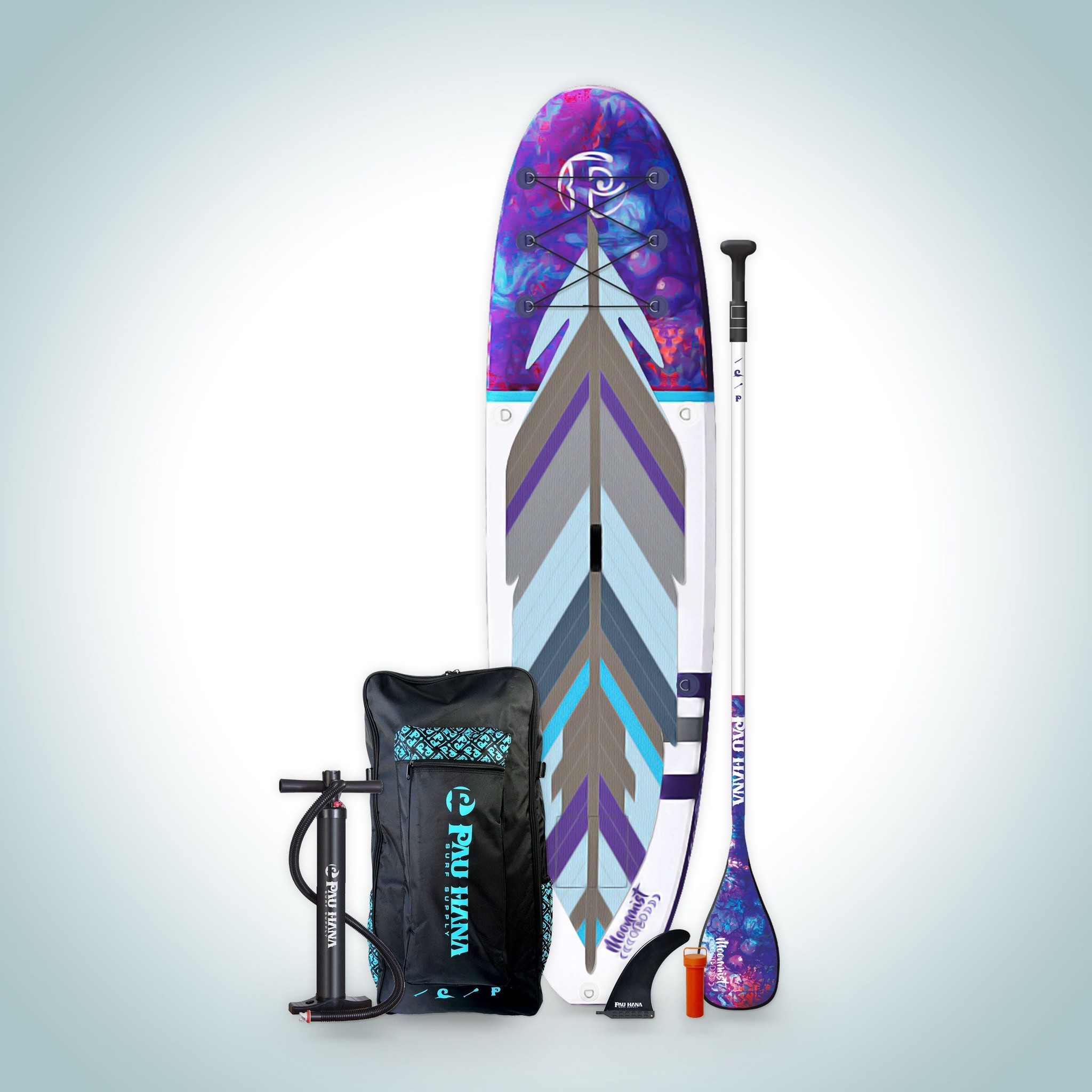 The Pau Hana Moon Mist TPU is a highly durable and lightweight inflatable stand-up paddle board that is perfect for both experienced and beginner paddlers. This board is designed to handle a wide range of conditions, from calm lakes to choppy ocean waves.
One of the standout features of the Pau Hana Moon Mist TPU is its TPU (thermoplastic polyurethane) construction. This material is known for its durability and resistance to punctures and abrasions, making it ideal for use in the water. Additionally, TPU is also UV-resistant, which means that the board will hold up well in the sun over time.
The Pau Hana Moon Mist TPU is also incredibly lightweight, weighing in at just over 20 pounds. This makes it easy to transport to and from the water, and also makes it easy to handle when you're out on the water.
The board is also designed with a sleek, hydrodynamic shape that allows it to cut through the water with ease. This makes it perfect for longer paddles and for catching small waves. Additionally, the board also features a non-slip deckpad that provides excellent traction and comfort while paddling.
The Pau Hana Moon Mist TPU also comes with a high-pressure pump and a repair kit, so you can quickly inflate and repair the board if needed. The board also comes with a removable fin, so you can easily customize the board to suit your needs.
Overall, the Pau Hana Moon Mist TPU is an excellent choice for anyone looking for a durable, lightweight, and versatile inflatable stand-up paddle board. Whether you're a beginner or an experienced paddler, this board is sure to provide you with a fun and enjoyable experience on the water.