Paddle into the sunset on this beautiful stretch of the Sacramento River. You will meet your guide(s) at the boat ramp at Lake Redding.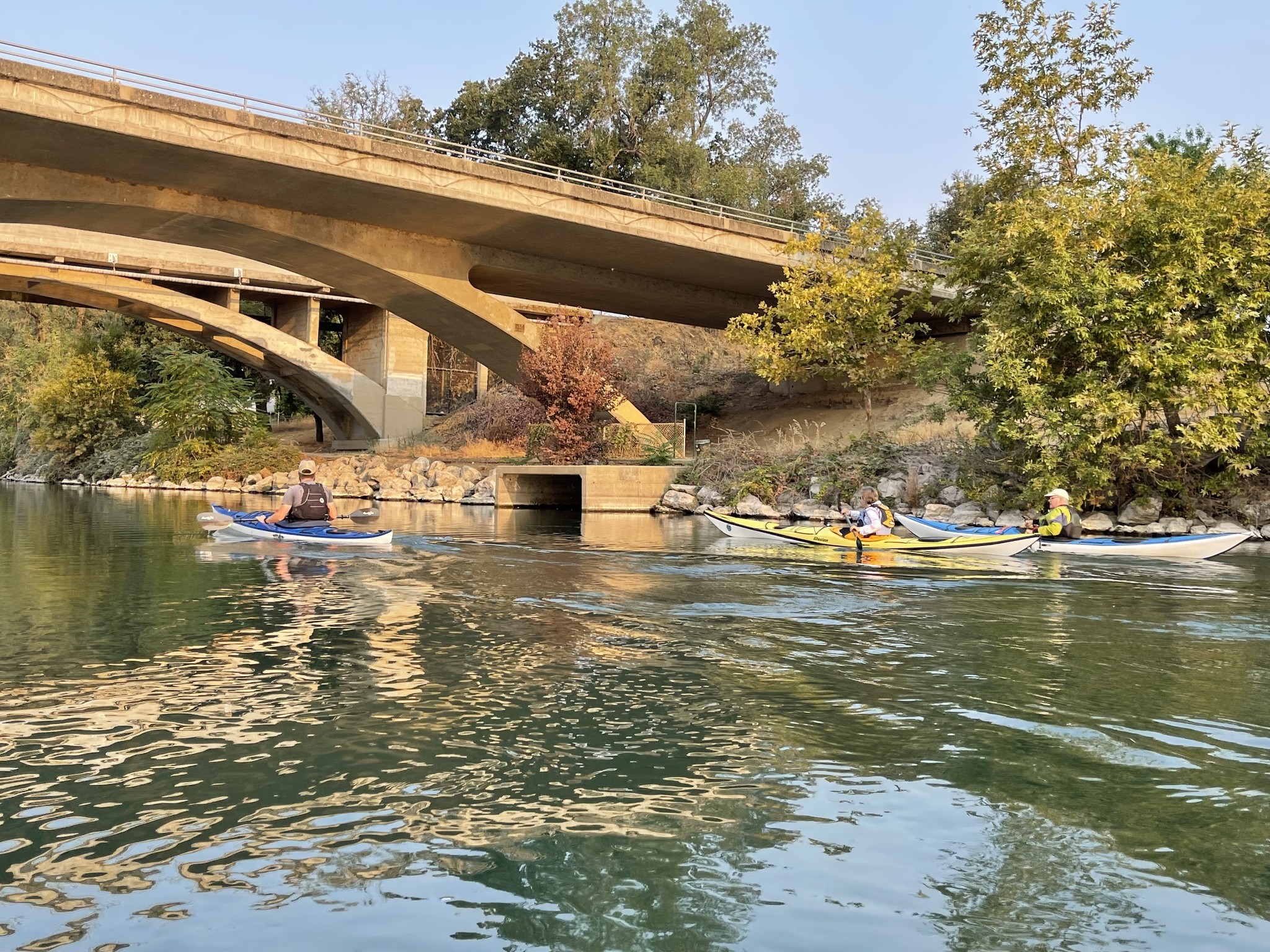 From there you will paddle up under the Lake Redding Bridge and Diestelhorst Bridge. You will regal herons, playful otters, jumping trout or salmon and maybe a bashful beaver. The Diestelhorst Bridge was constructed between 1914 and 1915 to replace the ferry that originally transported vehicles across the Sacramento River. The Diestelhorst Bridge was then decommissioned for vehicle use and repurposed to a walking bridge in 1997 after the Lake Redding Bridge was constructed. This bridge is in the heart of Redding and was  
You will end with an enjoyable float back to the boat ramp. Required equipment is a PFD and whistle.