We are now renting kayaks on the water at Kutras Lake!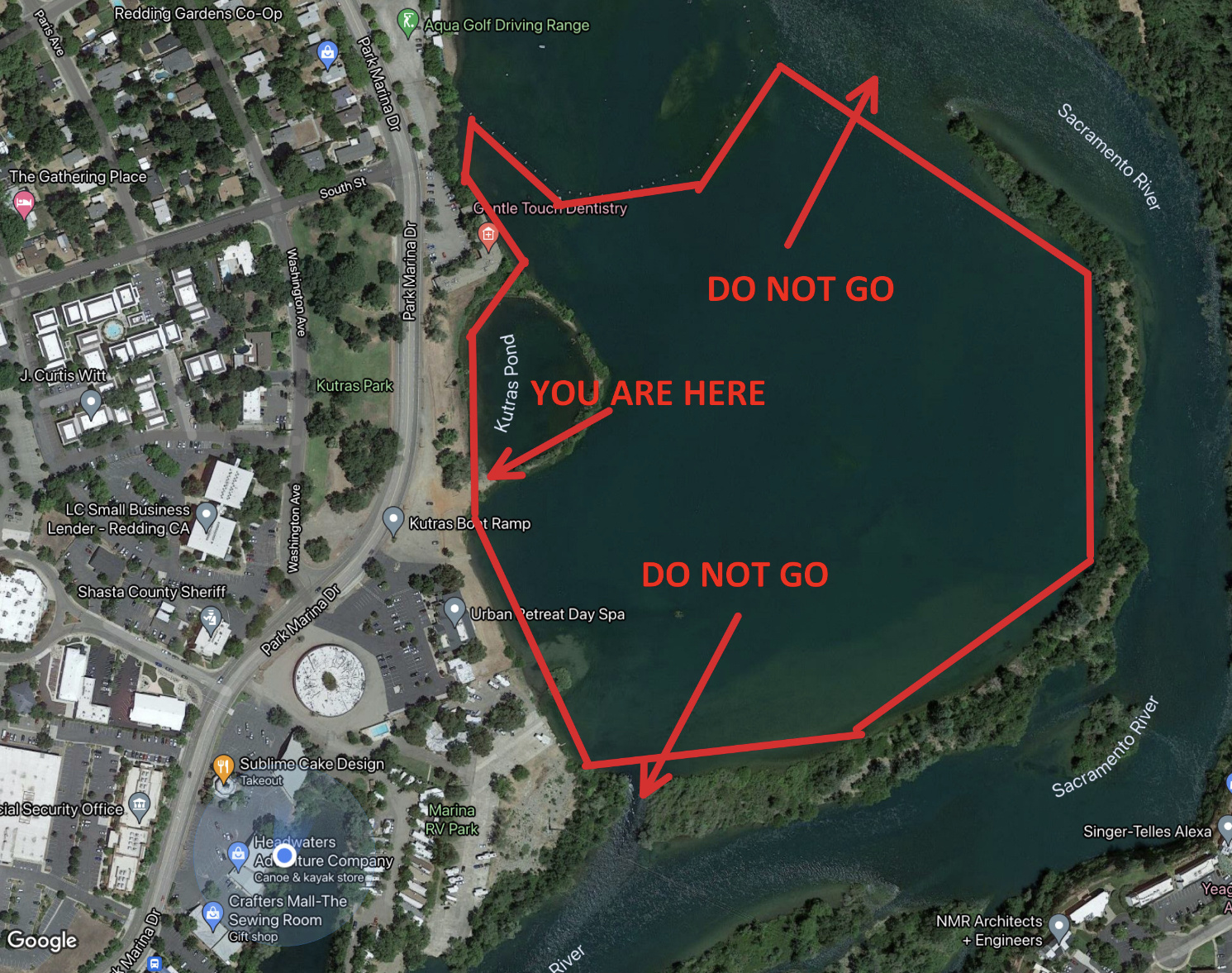 On-Site Rental Times:
Thursday and Friday - 12pm - 6pm
Saturday and Sunday - 10am - 6pm
Frequently Asked Questions
Where do I meet?

Meet at the Kutras Boat Ramp off of Park Marina Drive in Redding, CA.

Can I use the kayaks on the Sacramento River?

No, our rentals are to be used on the lake only. Take away and on-site rentals are flat water, no moving water or river use. 

What do I need to bring?

Bring yourself, water, snacks, and a smile.

What do you require from me?

When you rent on site we will hold onto your drivers license, when you return from your paddle we will return that to you. With take away rentals we take copies of your drivers license and credit card.

Can I book in person?

Yes! We will still direct you to the website, but it can be done in person.

What do you provide with the rental?

When you rent from us we will provide the kayak or paddleboard, life jacket, and a paddle.

What do I wear?

Quick dry clothing, no cotton, some kind of sportswear. 

Can I bring my child?

Yes, we have life jackets that fir infants to plus size.

Can I bring my pet?

Yes we allow pets on the rentals.

How do I haul a takeaway rental?

You are responsible for transporting the kayaks on your own.